Gmail and Yahoo have both recently announced significant changes that will impact email senders, emphasising the need for enhanced authentication, decreased spam rates, and streamlined unsubscribe processes. As we delve into the upcoming modifications, it's crucial for UK-based agencies to stay abreast of these alterations to ensure optimal email deliverability.
Authentication requirements
Gmail and Yahoo are tightening their grip on email authentication, requiring senders to configure both SPF and DKIM. This dynamic duo not only fortifies against abuse but sets the stage for the implementation of DMARC. For bulk senders exceeding 5,000 messages daily to Gmail, a DMARC record becomes mandatory, signalling a move towards a more secure email ecosystem.
It's imperative to assess your current authentication practices and engage with your ESP to make necessary adjustments. The introduction of DMARC provides a strategic approach, beginning with a "none" policy before progressing to enforcement, a nuanced tactic to ensure compliance without disrupting existing email programs.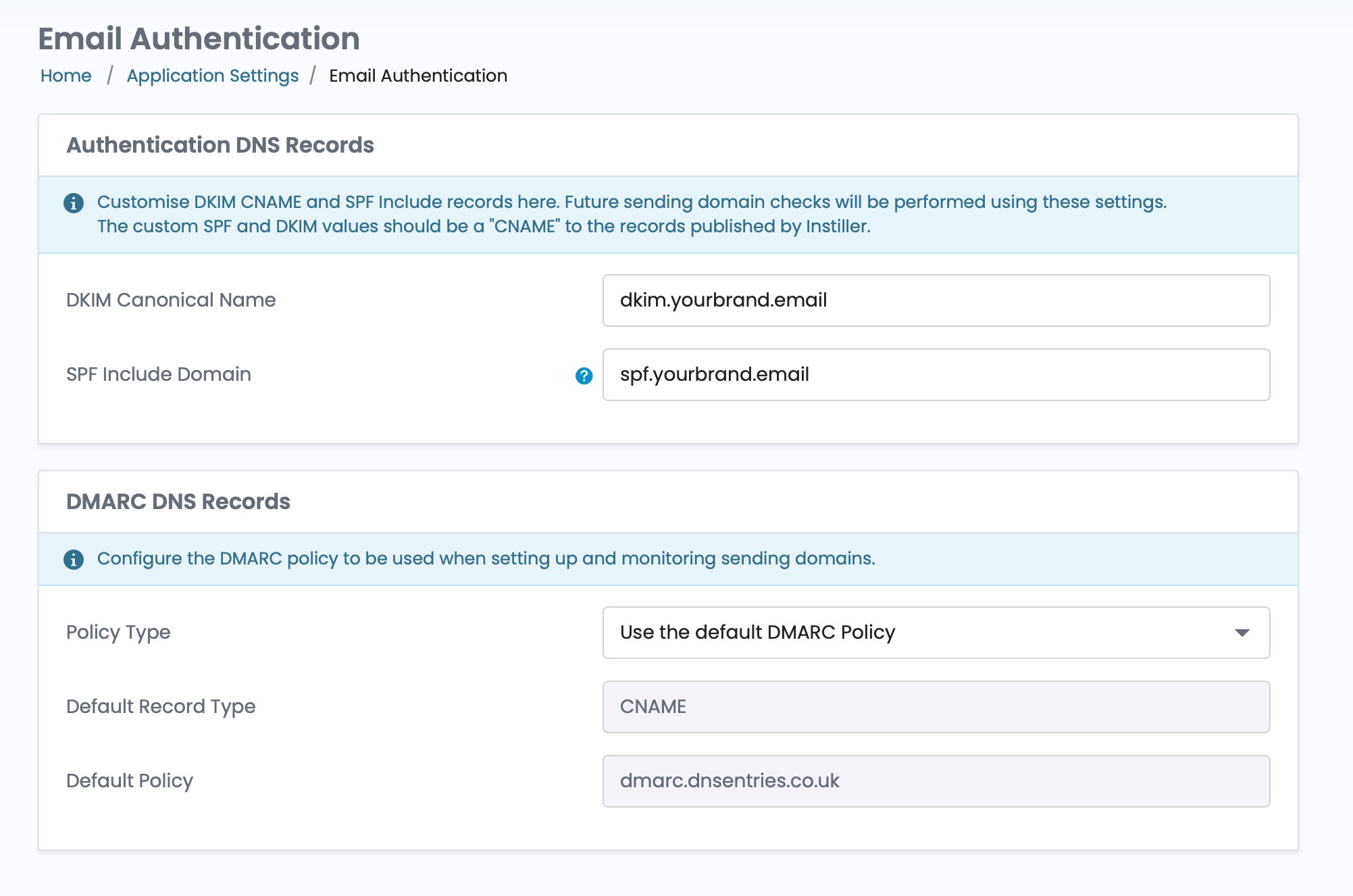 Spam complaint rate threshold
Sending wanted mail is paramount, and consent plays a pivotal role in user interactions. Gmail, in particular, has set a ceiling of 0.3% for spam complaint rates, signalling a tiered approach to consequences. Monitoring complaint rates through platforms like Google Postmaster Tools and Yahoo's CFL provides valuable insights into program performance, enabling proactive adjustments to avoid inbox issues.
List-Unsubscribe
Simplifying the unsubscribe process is a key strategy to combat complaints. The introduction of List-Unsubscribe functionalities, including a one-click option, aligns with the overarching theme of making email management seamless for users. Notably, unsubscribes must be processed within two days, surpassing the CAN-SPAM requirement of 10 days, showcasing a commitment to exceeding legal standards.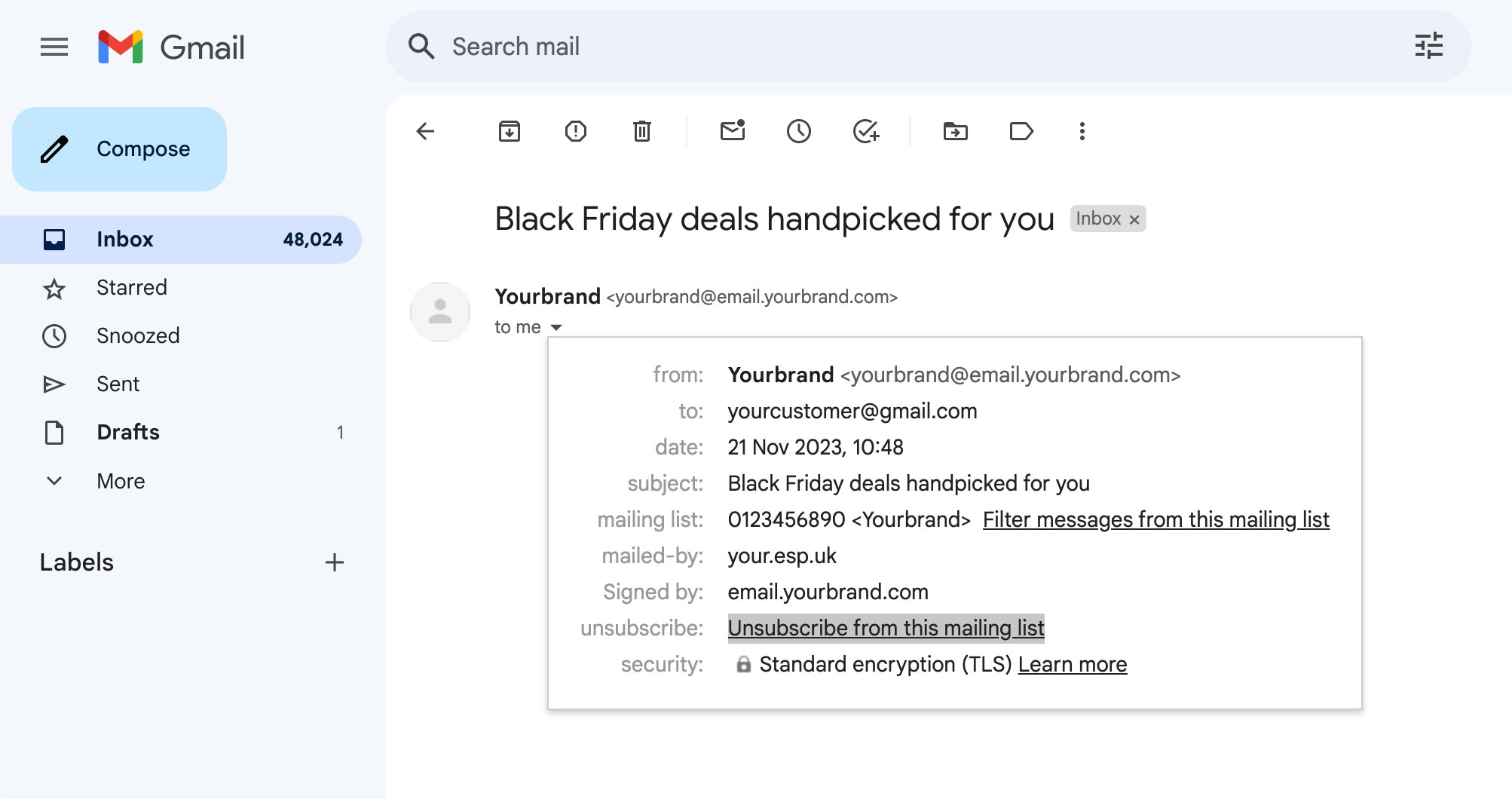 What's new?
While these standards have existed for years, the enforcement of these practices is a response to the persistent challenge of non-compliance. By implementing stringent measures, email providers aim to incentivise adherence to best practices, ensuring that non-delivered emails do not compromise revenue, awareness, or loyalty.
Looking ahead
These changes from Gmail and Yahoo are just the beginning. Expect similar stringent requirements from other providers as the industry unifies to create a robust defence against spam. As we approach February 2024, Gmail and Yahoo are cognisant of the need for a gradual transition, allowing senders to adapt without facing abrupt disruptions.
Conclusion
Adapting to these changes is essential for maintaining a successful email program. Our team is here to support you through this transition. For more details on the new requirements, visit Gmail's Email Sender Guidelines page or consult Yahoo's Sender Best Practices. Remember, you're not alone in this journey, and together we can navigate the evolving email landscape. Blame the bad guys – spammers ruin everything!